Winter in Florida is bright and sunny as it is in the summertime. You'll still want to bring along the sunscreen, just in case. St. Pete Beach is a great town, nestled on the gulf coast of Florida and perfect for a winter getaway. Take a look at our mini guide to staying in St. Pete Beach this winter season.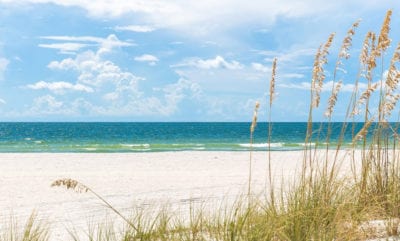 It's St. Pete Beach
If you want to fit in with the locals, it's definitely St. Pete Beach. You don't want to get confused by saying St. Pete Beach is the same thing as St. Petersburg. They are two different towns, which are relatively close to one another. It can sometimes be hard searching for things to do in St. Pete Beach because of most of the time, Google thinks you're inquiring about St. Petersburg. Make sure to spend your days on the beach, it's all in the name. Plus it has the longest stretch of undeveloped public beach in the whole county.
With plenty to do in St. Pete Beach you won't go wrong picking a late night beach bar to unwind at. The Drunken Clam is a great place to go if you're looking to be right on the beach. Known for their delicious, "naked wings," you won't go wrong choosing this local favorite. If you're looking for something more nostalgic, head to Harry's Beach Bar. Harry's Beach Bar is one of the oldest beach bars in St. Pete Beach. Enjoy sipping on martinis and tropical drinks while watching the sunset on the beach. If you're wanting something more adventurous, check out RumFish Grill, which hosts a 33,500-gallon aquarium. You can even snorkel with the fish in the tank while you enjoy wonderful seafood.
There is so much to do and see in St. Pete Beach. When the town centers around the coastal waters of the Gulf Coast, the beach is where you'll want to be! Enjoy all that there is do and see in St. Pete Beach. Whether you're staying at Gulf Strand or Gulf Winds Resort, you'll love eating, drinking, staying, and playing in this coastal town. So, come get your beach on this winter season, we're sure you'll have the time of your life.